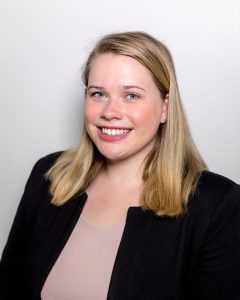 Amy is an associate attorney at the
fi
rm and her practice is dedicated to family law matters.
Amy grew up in the Metro Atlanta area, where she graduated from Northview High School in Duluth,
Georgia. Amy went on to attend the University of South Carolina and graduated with honors in 2018
with degrees in both Political Science and Criminal Justice. In 2021, Amy graduated with honors from
The University of Baltimore School of Law. Following graduation, Amy clerked for the Honorable Judith
C. Ensor in the Circuit Court for Baltimore County.
In her free time, Amy enjoys traveling, cycling, and spending time with family and friends.